Plans/Upcoming: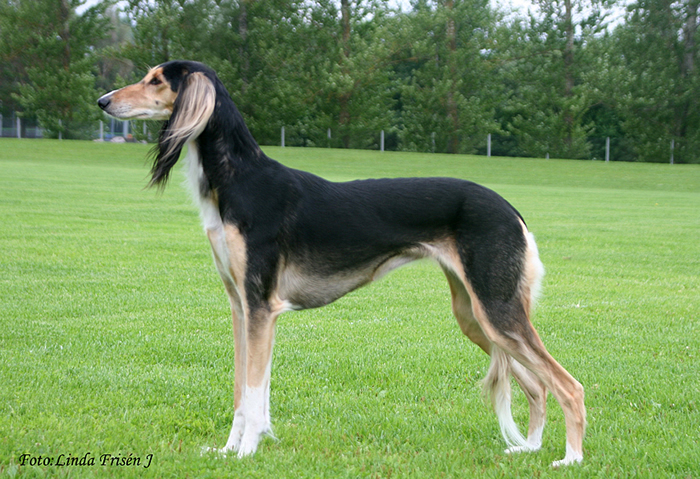 Ritzas Shamsin
(Photo: L Frisén J)
(Shamali Fajr al Nasr + Ritzas Pantra)
Born 2008-03-01
We took Shamsin as a "mating-puppy" from Ritzas S-litter as I owned her father Shamali Fajr al Nasr and wanted to use something from that particular part of the Shamali-lines. I am extremely happy with Shamsin, she has a lovely personality, a noble expression, a beautiful confirmation and a fantastic movement. Shamsin is a 4 yo (2012) grizzle bitch with a black saddle. Shamsin's breeder is Kennel Ritzas (Ingela Johansson).

In 2014 I intend to mate Shamsin with a suitable male.